What is the Bottom of a Ship Called Look Like Every Part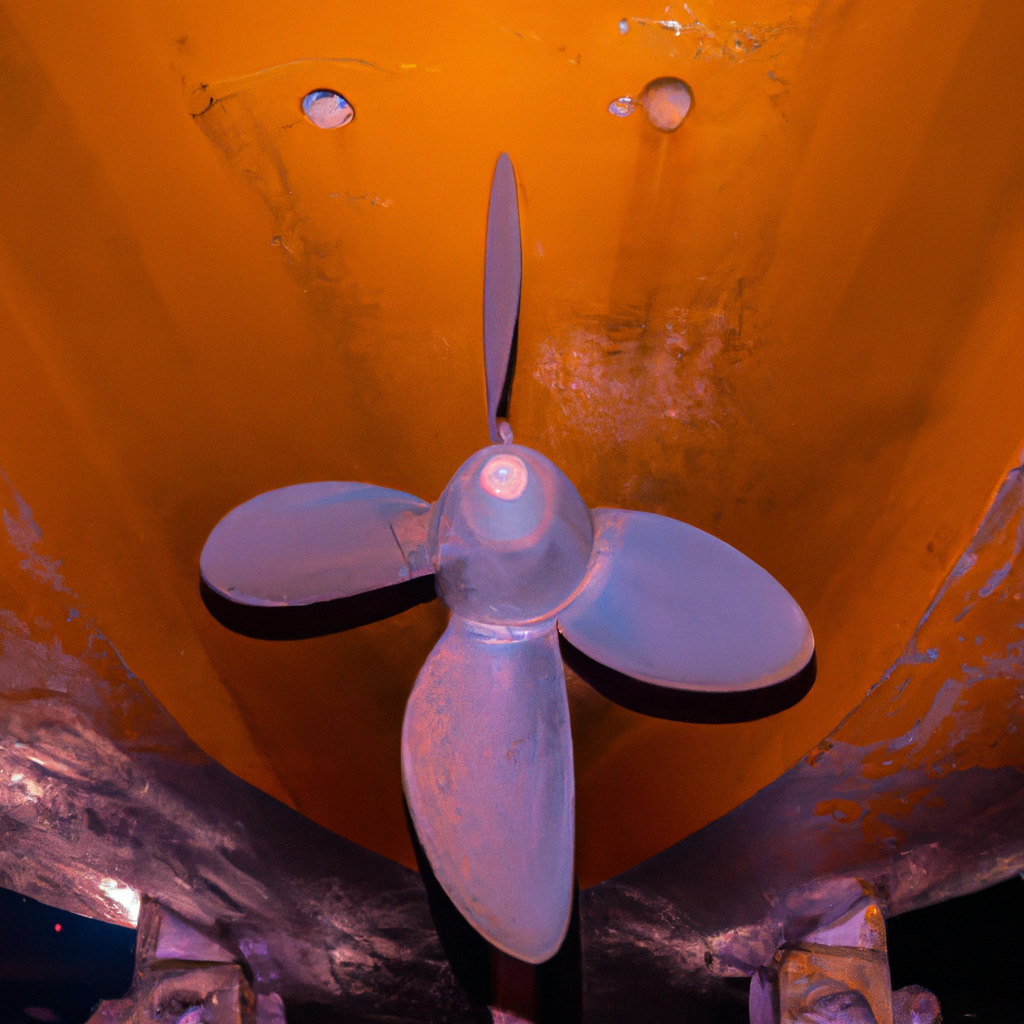 Introduction
A ship is a maritime vessel which has masts, sails, rigging, and one or more hulls. Its bottom part is important for the vessel's stability and hydrodynamic efficiency. This article will discuss the components of the bottom of a ship. This knowledge is helpful to sailors, engineers, and anyone interested in mastering seamanship skills.
We'll cover each component of the bottom, such as keel, bilge keel, strakes, and garboard strakes. We'll also explain the differences between monohull vessels and catamaran vessels. Understanding how these components work together gives insight on how ships can navigate oceans and seas with minimal damage.
Anatomy of a Ship
It is vital to understand the anatomy of a ship. The bottom is known as the 'keel'. It goes from the bow to the stern and is the deepest part of the ship. There are several other components that make up a ship's anatomy. Let's check them out!
Bow
Stern
Hull
Deck
Mast
Rigging
Bilge
Bow Thruster
Hull
The hull of most large commercial ships is divided into sections. The outer part of the hull is known as the "shell". It protects the internal structure from outside forces. Frames, bulkheads and stringers give strength to the shell.
The bottom part of the ship is called the "hull plating". It is attached to the frame and stringer structure. It provides a waterproof barrier, preventing damage from rust or corrosion. It also serves as an underside shell, protecting items stored in the hold from any shock damage.
Welded joints are used to reduce leaks where pieces join, e.g. between the bow and stern or around portholes and hatches. These overlapped sheets of metal are welded together to provide strength and durability.
Hull plates are usually made of thick steel, up to 16 millimeters thick. This extra strength is needed due to exposure to water pressure below and weather conditions above.
Deck
Decks are the uppermost layer of a ship's structure, just below the hull. They form the ship's superstructure and provide a platform for operating the vessel.
Sailing vessels usually have multiple decks from front to back. The exact number depends on the ship's design. Standard decks are generally 5 feet high and 40-80 feet long. They are higher at one end, making a flush deck.
Modern ships use steel or aluminum panels or sheets welded or bolted together to form their decks. Sailboats often use wood planed into jointed boards to create a watertight seal.
Each deck holds different equipment and structures according to its place on the vessel and its purpose. On cargo ships, wheelhouses and navigation bridges may extend above them, so crew can keep watch when transiting. There are also enclosed areas housing crew cabins, and ladders to access lower levels.
Superstructure
A ship's superstructure is constructed on top of the deck. It includes guard rails, winches, ladders, cabins, and hatches. It increases deck area, and also supports anchor-handling equipment. Superstructures may have multiple levels, and can be accessed via staircases and ladders. Gangways and rails of many materials might also be present.
Superstructures can be simple, one-level wooden surfaces with metal rails, or complex, multi-level vessels. They may have decks, cabins, garages, and helipads. Depending on design and size, they can house different numbers of crew members.
Propellers
Propellers provide propulsion for ships. Larger ships may use multiple propellers. They work similarly to airplane propellers – they rotate and use air to push the ship forward. Propeller blades are like windmill blades, rotating in a circle when the shaft is powered by an engine.
The number, size, and shape of blades depend on how they are used and what conditions they will operate in. There can be two to five blades depending on the application and design requirements. Commercial ships such as cargo vessels or oil tankers usually use four-bladed props. Navy warships often use five-bladed props due to their bulk and displacement length. Yachts and ferries may also have three or four-bladed units depending on the hull design.
The part where blades attach to the hub assembly is called the "strut" or "boss". All the blades come together here before attaching to a hub designed for mounting on the ship's differential drive motor unit. This assembly usually has a thrust bearing that allows rotation at sea, and some type of supporting structure for powerful motor units at high speeds.
Rudder
A rudder is usually located on the outside of the ship. It looks like an airplane wing but works differently. Rudder blades are attached to a stern and a shaft, turning around a vertical axis. This is called pintle-and-gudgeon steering gear.
When the rudder blade is turned, a flat surface faces forward. This changes the amount of water being pushed aside by the boat. The purpose of a rudder is to push water aside, to change direction or speed.
Some ships, with two or more propellers, need two rudders to steer independently. Rudder designs vary, depending on the vessel. Passenger ships may use tail fins, while racing boats may opt for curved surfaces.
Rudders are designed with vertical lift and directional control as their main goals. Well-maintained rudders and steering gear enable tight turns with little effort and no excessive vibration. This helps to maintain steering accuracy during high speed maneuvers.
Keel
The keel is the backbone of a boat or ship. It runs along its center line from the bow to the stern. It is known by many names, such as fin keel, full keel, shoal draft keel, long-keel, bilge keels, sweep-keels and winged/lift keels.
The shape of a standard or full-length keel can be either flat or slightly curved in cross-section. It can be symmetrical or asymmetrical in profile. It is usually made of metal, like steel or iron, with rugged sections for protection against grounding and wear.
Bulbous bows below the waterline also limit wave resistance. These have a conical shape to increase buoyancy during forward travel.
The structures connecting the metal components are frames. They extend horizontally along both sides and determine the hull shape, up to more contemporary design features. On some sailing yachts, lighter materials may be used for ballasting purposes. This helps stabilize the vessel when out at sea.
Bilge
The bilge is located at the bottom of a ship. It's also known as the 'dungeon'. It collects water, pipes and other piping from higher parts. Repairs and maintenance are easy due to its location. It's structurally designed to anchor other components and keep out water. Bulkheads are built inside. Insulation helps reduce noise. Soundproofing may be needed too. On larger ships, containment areas help stop water pollution when cleaning the bilge.
Bow
The bow of a ship is the foremost part. It has a curved shape, which helps it to move easily through water and propel the vessel. The bottom of the bow is the keel. It gives strength and sturdiness, letting the boat move through waves more smoothly and reduce drag. The keel connects to other parts, e.g. propulsion systems and hull plating.
Other bow components include:
Bowsprits
Stem head fixtures
Chocks
Stanchions
Cleats
Hand rails
Bitts
Stern
The stern is the back end of a ship. It is the highest point, used to moor the ship when it docks. The stern has a transom for the rudder and a hull that reduces drag and increases stability in rough waters.
Traditional sailing ships have a stern or quarterdeck, with balustrades, grates, flat areas for officers, railings, and carvings. A flagpole is usually at the aft to distinguish the vessel. Modern vessels may be simpler or lack ornamental decor.
Mast
The mast is a tall vertical pole found in the center of ships. It is used to hang topsails, yards, and other sails. It is also the tallest part of most ships, providing structural support and allowing navigation.
The mast can be divided into several parts: mast steps, standing rigging, running rigging, and crosstrees.
Mast steps are metal braces to help support the weight of crew climbing up.
Standing rigging refers to vertical lines or ropes attached from hardpoints at the masthead or deck and connected down to the boat's hull or cabin superstructure.
Running rigging is used for temporarily attaching ropes along different parts of masts while sailing.
Crosstrees are two beams extending diagonally between opposite corner points of a ship's platform prior to her masts being erected, to ensure stability when maneuvering upwind in rough weather.
Anchor
An anchor is a must-have on a ship. It's usually made of metal or concrete and connected to the ship by a heavy chain. Its purpose? To keep the vessel in place when it isn't moving or needs to stay in one spot for a while. Without an anchor, a boat could drift away from its destination.
The parts of an anchor are the stock, shank, flukes, and crown. The stock works like a lever arm. A large force from the chain and winch expands it into the seabed, keeping the boat steady. The shank links the stock with the inner components like thimble shackles or swivels, allowing movement in rougher weather or shifting sands.
On each side of the shank are the flukes. They're blades with a hinge at one end, so they can move differently based on where they hit the seabed. At the top of the arms is the crown, which helps spread out the weight of the ship's hull.
Lifeboats
Lifeboats are essential emergency vessels found on all ships. Positioned just above the main deck, they are at both the stern and bow of the ship. This allows a quicker launch in an emergency.
Lifeboats must float even if the ship is fully submerged and be resistant to heat, cold and water pressure. Food and clean drinking water, navigational equipment, and life jackets for all passengers are provided. The max number of passengers varies, but usually can fit hundreds!
Bottom of a Ship
The bottom of a ship is called the hull. It's meant to be waterproof and able to stay afloat. It's usually split up into sections, like the keel, bilge and ballast compartments. How a hull looks and works varies, depending on what the ship is for.
Let's find out more about the design of a hull, and each part of it:
Structure
The bottom of a ship is called the hull. It has two main parts: the keel and the skin.
The keel is the main structural element, running down the center of the hull. It provides strength and stability. Frames are attached to either side to add more rigidity, buoyancy, and strength in rough seas.
The skin of the vessel is made up of overlapping iron or steel plates called strakes. Strakes have grooves, which hold air underwater and provide buoyancy. Ribs and strengtheners make the strakes rigid and offer extra protection in vulnerable areas. Rubbing strips, made from wood or plastic, protect the hull from foreign objects when docked. They are used near propellers and cavitation zones.
Features
The bottom of a ship is called the hull. It's usually metal, but old wooden ships might have wooden hulls. The shape depends on the ship type. Cargo ships are long and flat. Cruise ships have shapes that give more stability and buoyancy.
Different parts of the hull have different functions. For instance, the center parts are stronger for heavy loads, while the edges are thinner and more flexible for wave movement.
Features like waterlines, deadrise, chines, point of maximum beam (PMB), buttock lines, and sheer line can also be found:
Waterlines show water levels during normal operations (loaded condition).
Deadrise is the angle from keel to bottom at midsection.
Chines are two top angle sides that transition from vertical to horizontal.
PMB is the largest part of a ship's beam closest aft in relation to midship.
Buttock lines are intersecting curves used for waterflow evaluation.
Sheer line is an imaginary line along upper deck edge from stempost aft.
Function
The bottom of a ship is its most important part, supporting the vessel. It's called the hull, made up of the keel, port and starboard sides, stern and bow.
The hull protects cargo, engines, crew, and passengers from bombardment or leaks. It also stops water getting in and insects. The sides below the waterline are reinforced with "stringers" set into wooden backing planks. On large ships, two or three layers add extra strength against wave force.
The keel provides stiffness, stability and steering. Ballast tanks beneath it help keep the ship floating level with uneven loading. Towards the back is a flat surface called the "skeg" for attaching trail boards, which make course corrections easier.
Navigators are responsible for guiding the craft safely along voyage routes. They use chartplotters and atlases to map out their journey. They monitor weather forecasts and wave changes to watch out for storms.
The sea is home to many creatures and has inspired art and literature over the decades. Many dream of distant shores, pursuing their dreams against the odds. Possessing the realization to cherish memories in a split second, they keep their boundaries unbarred.
Conclusion
The bottom of a ship is a crucial piece of its build. It needs frequent care to protect against damage or breakdown. There's lots of parts, such as keelsons, scants, stringers and frames. Plus siding plates, floor plates, platform decks and other materials which shield against wear and tear.
When it's time for inspections or repairs, knowing how the bottom of a ship is made up and its roles is essential to keep it working well:
Keelsons
Scants
Stringers
Frames
Siding plates
Floor plates
Platform decks
Frequently Asked Questions
1. What is the bottom of a ship called and what does it look like?
The bottom of a ship is called the hull. The hull is the lower body of the ship that extends below the waterline. It is usually made of steel or other sturdy materials and is designed to be smooth and streamlined to reduce drag and improve speed.
2. What are the different parts of the ship's hull?
The different parts of the ship's hull include the keel, which runs along the centerline of the ship's bottom and adds stability; the stem, which is the forward-most part of the hull; and the stern, which is the back end of the hull. The sides of the hull are called the port and starboard sides.
3. What is the purpose of the keel on a ship?
The keel on a ship is responsible for keeping the ship upright and stable. It also helps the ship maintain its course in the water by acting as a rudder, providing resistance against side-to-side motion.
4. What is the difference between a single hull and a double hull ship?
A single hull ship has only one layer of plating covering its hull, whereas a double hull ship has two layers of plating separated by a space. Double hulls are intended to make ships safer in the event of a collision or grounding by reducing the risk of oil spills and cargo leaks.
5. What is the role of the bilge in a ship's hull?
The bilge is the lowest point in the ship's hull where water collects. The bilge pumps are used to remove this water to prevent the ship from sinking or becoming unbalanced.
6. How is the bottom of a ship protected from fouling?
The bottom of a ship is often coated with antifouling paint, which contains chemicals that prevent marine organisms from attaching to the hull and causing damage or reducing the ship's speed.